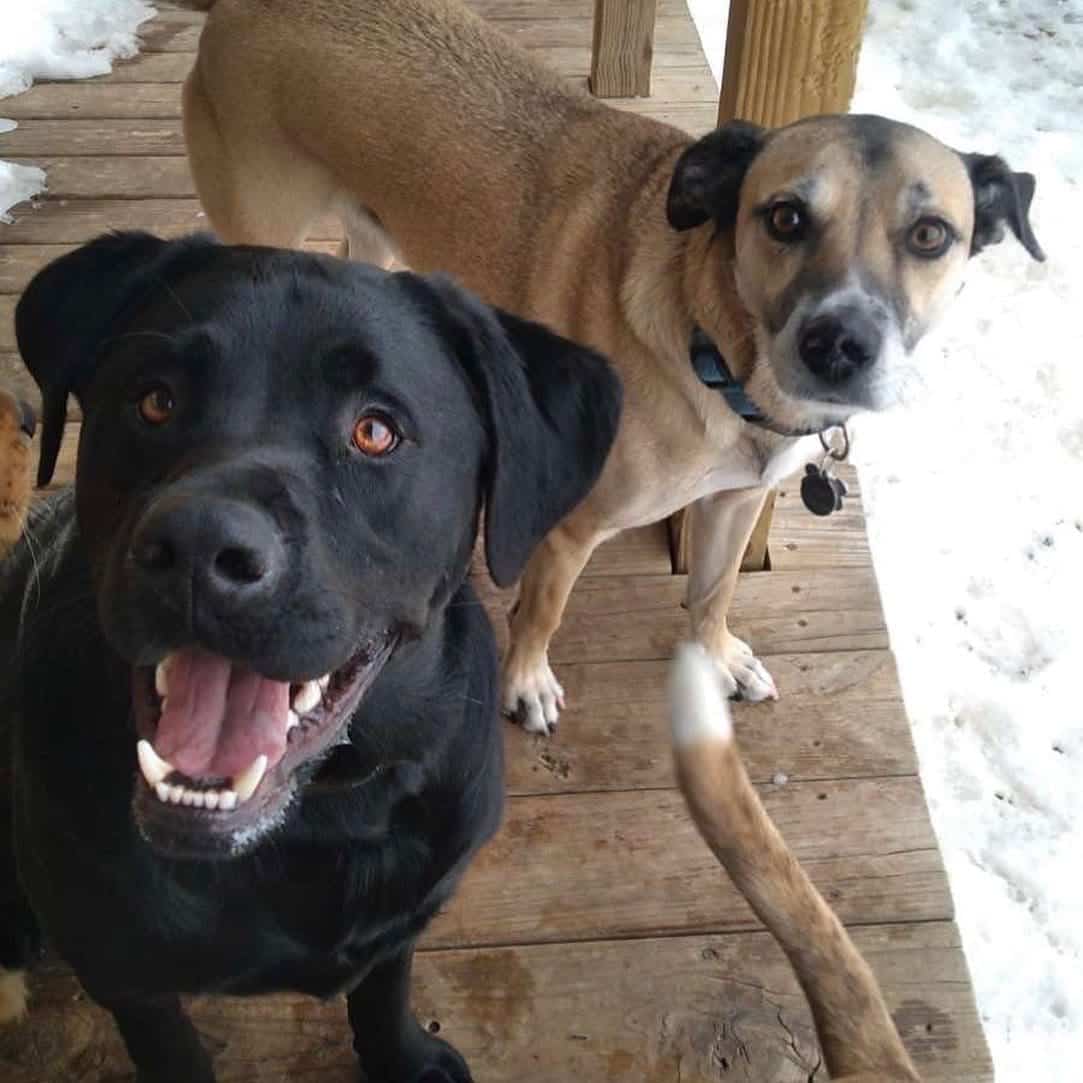 April 27, 2023
Fido and the Bros.
Dogs are social creatures, so when you drop Fido off, he will be ecstatic to meet new dogs with different personalities and smells! Before you know it, he will have his own pooch party and will be so busy that he won't even notice you're gone.
Fido Fit as a Fiddle.
While at daycare, your dog will burn off the extra kibble fat they put on over the holidays. Have no fear, they won't be sitting on the couch all day watching squirrels and waiting for you to come home. Instead, your best friend will be running around burning energy and making new friends. Keeping your pup active is an important factor in their overall health!
New Faces, new Textures, new Butts to Sniff
Give your best friend a day off from barking at the neighbors and snoozing on the couch. Mix things up and break up the monotony of being stuck in the house all day. It is important for your dog to be comfortable in different environments, ground textures and elevations. Fast Tracks has cement, Astroturf, rubber decking, along with ramps and different elevations into our play yards to create a more engaging play experience for everyone.
Look at That new Confidence.
Help your dog step outside their comfort zone. By becoming part of the Fast Tracks gang, your dog will become calmer and more confident, giving your furry friend more self-esteem and the freedom to express themselves.
Mom, Don't Leave me.
Does your dog make a fuss when you leave? Are you worried your neighbors might call animal control because of all the noise? Your dog could suffer from separation anxiety. Spending time at daycare, exercising and socializing can modify this behavior and make your outings less dramatic in the future.
Hey Buddy, We're Watching you.
Fast Tracks keeps an eye on your best friend, who their friends are, where they like to potty and their favorite staff member. You'll be able to see it all on their report card. The report card keeps you informed on how your pup is doing and tells you the ins and outs of their day. Best of all, the report card is FREE!
Is This my dog?
Imagine a calm and cuddly pup, ready to relax after a long day of play. That's right! When you pick your pup up, they will be worn out and ready for supper and a calm, relaxing night in!
Relax…
We know you care about your dog's well-being and happiness. At Fast Tracks, your best friend will be treated like royalty. Our staff hand-feeds treats, work on obedience training and give each dog love and affection. Feel free to check in on your best friend and see how they are doing. We post pictures daily of the pack and all the fun they are having. Call Fast Tracks today and sign up your best friend for their best day!
Follow the link below to learn more about Fast Tracks doggy daycare. https://www.canineactivitycenter.com/dog-day-care/